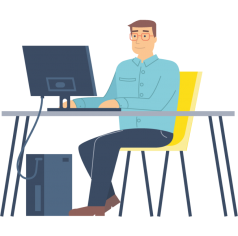 Bespoke IT Solutions
We believe that your IT strategy should be as unique as you and your business! When creating an IT strategy, I take a deep dive into the business and learn about its workforce, culture, long term goals and determine what is currently the most appropriate IT solution for other businesses within their industry. This provides me with an all-encompassing view of the company and helps to identify where technological gaps and opportunities may be present.
My IT Solutions help clients to stay connected, collaborative and mobile which is essential during these difficult times. Focusing on user experience, the solutions I implement enable effective communication and the sharing of ideas and provide opportunities for working smarter, all whilst remaining protected and secure.
Implementing a successful IT strategy supports the ongoing and successful expansion of your infrastructure, allowing you to take on new projects and larger workloads. This will also contribute to the efficiency, productivity and profitability of your workforce. You will also be able to maintain a competitive advantage by persistently adapting to changes in the industry and remaining technologically savvy with my IT Support. 
When providing you with the most appropriate solution for your company's needs, I won't disregard your budget, baffle you with jargon or leave you struggling to understand how the technology works. My job is to support and optimise your business for the better, providing you with useful advice and game-changing solutions that are sure to take your IT systems to the next level. 
Whether you're looking for solutions that are managed, cloud-hosted or a hybrid of the two, I have the IT solution for you.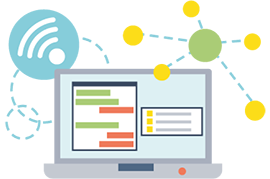 Managed IT Support
I provide businesses with both onsite and remote IT support to ensure that everything runs smoothly and securely, allowing you to get back to what matters most as soon as possible.
Drop us an email or ask for a call back to find out more about our Managed IT Support solutions! We're here to help you.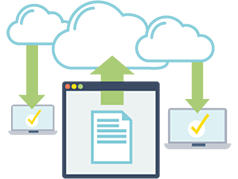 Cloud Services
Cloud based software gives businesses of any size that piece of mind that its most critical of applications whether it be email, appointment scheduling or file access will always be accessible anytime and anywhere.
Office 365 Suite (Cloud software)
Office 365 is changing the way businesses can work. Complete robust and reliable cloud systems that provide fully featured email and file systems. MS Teams is fast becoming a vital office tool for both office and home workers removing traditional geographic boundaries.
Virtual Hosted Desktop
Hosted virtual desktops are great in production environments and large segregated multifunctional sites. They give you versatility of running brand new software on older unsupported equipment that you other wise aren't quite ready to upgrade. They are another option for a large remote workforce connecting into the company's business system.
Cloud File / Email Backup
A belt and braces approach in a data protected world. Secure Cloud and email backup give you reassurance and a peace of mind that your cloud based email and files are backed up securely.
Cloud Migration Projects
Moving your business systems like Email and file structure to the cloud is a big step and change for your company. However it can reap dividends in both functionality and flexibility for your staff, transforming how and the way they work. It's also not as painful as you might imagine.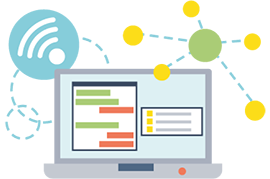 Communication
IT network Infrastructure is the beating heart of any business and a critical investment for now and the future. If it's done correctly it will grow with you and pay you dividends by keeping your staff and processes current and agile.
VoIP Telephone systems
A modern telephone system gives your staff flexibility to work both from home and in the office without loss of function. Using any internet connection previous boundaries are no longer limitations.
Broadband Lines and infrastructure
Broadband connectivity and up to date secure and protected infrastructure are all business critical elements. Implementing Hot desks, BYODs and guest Wi-Fi shouldn't expose you to cyber threats with a properly configured firewall.
Office - Office Connectivity
Secure VPN technology enables Branch offices, back up sites and home offices to be joined up to the same network to benefit from file transfers and usual inter office working.
Network Hardware and security
Making an investment with the right network equipment that's suitable for your company's needs should grow with you and avoid a sluggish performance.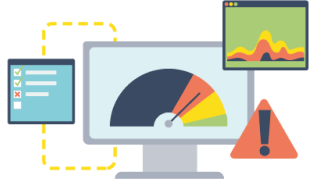 Monitoring
A regular pro-active assessment of your infrastructure identifying problems before they grow can save both time and money.
Proactive vulnerability Scanning
Regularly scanning for system vulnerabilities on all types of your companies devices keeps you ahead of the curve. Identifying them early enables you to correct before it becomes a bigger issue.
Estate wide device monitoring
Having a bird's eye view of your IT estate helps you identify problem areas quickly and concisely, saving time and unnecessary fault finding. Getting to the root of the problem quickly saves time and productivity.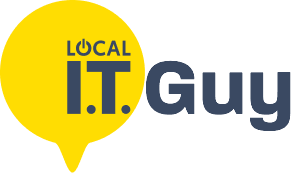 How Can Local IT Guy Help?
Are you looking for the perfect IT solution? For more information on the best course of action for your business, please contact me, and I will be more than happy to assist you. Alternatively, you could give me a call on 01509 807299.
Why look any further than your Local IT Guy for your IT solutions?