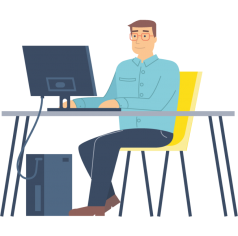 What Is Microsoft Teams?
Microsoft Teams is a cloud-based platform within Office 365 that provides businesses with a centralised hub for communication, aiding the productivity and collaboration of your workforce through the sharing of documents, teamwork, workplace conversations and much more! Agile, adaptive and remotely accessible, this platform enables effective communication and the access of information between staff, no matter where they may be. Its easy-to-use interface and communication features allow multiple actions to be achieved in one space, making it a very popular platform amongst small to medium-sized businesses.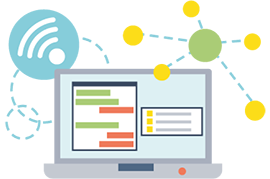 How Does Microsoft Teams Work?
MS Teams is suitable for all major operating systems and is available for access on desktop and mobile devices. A very robust and agile application, Microsoft Teams is compatible with Windows and Mac, and has mobile-friendly versions for iOS, Android and Windows phones. 
Every individual license provides the user with access to Teams on up to five devices, allowing for use whenever, wherever and on whatever device they need.
Meetings
Microsoft Teams enables you to host or join online meetings, whether you're attending a one-on-one internal meeting or a conference of thousands. Each individual member has the ability to contribute either by voice, video or through the text chat function. Files can be shared and users can present their screens. Once everything has been wrapped up, participants can also share any notes or recordings that have been made during the meeting. Meetings can also be scheduled within any conversation had on the platform.
Channel Specific And Private Chats
Teams are split into individual 'channels' that are specific to work projects, topics, clients or internal teams. These channels act like a group chat room that have a more defined focus and tend to be rather fast-paced in their communicative nature. Conversations are stored within the application, allowing team members to scroll back and access previous information or refresh their memory.
There are two main types of channels: 
Private channels – these tend to be used for one-on-one or small group confidential conversations. These can be leveraged for legal or financial team conversations.

Standard channels – these chats are open, allowing anyone within the team access to what has been written and to the files that have been shared.
Microsoft Teams is comprised of the usual features you would expect from a business instant messaging platform including emojis, GIFs, @mentions, conversation threads, rich text formatting, bots, and file sharing. For the more eccentric and 'fun' working environments, the platform boasts its own built-in meme generator! Teams also has the ability to switch from text to video chat with the click of a button. Conversations can be pinned and notifications from chats can also be muted.
Integrated Apps
Surprisingly, MS Teams is not just a chat function. The platform enables users to co-edit Word, Excel and PowerPoint files with their team members without leaving Teams and in real-time. Outlook calendars can also be synchronised to provide readily available access to schedules and the ability to set up meetings from within the platform. Teams also boasts a very powerful search function that enables staff to search for files or chats within the entire Office 365 suite.  
The Tasks function provides users with the ability to effectively track their time on projects, both on an individual and team-wide level, facilitating the assignment of tasks and monitoring of overall progress from a selection of pre-set views. In a similar way, the Lists function uses a combination of databases and spreadsheets to enable users to effectively manage information for planning, recruitment, and onboarding of new employees.
The platform is also highly customisable, with thousands of third-party integrations to choose from depending on the needs of your workforce. A few of the popular integrations include Trello, Zoom, Hootsuite and various CRM platforms.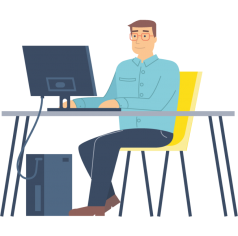 The Benefits Of Microsoft Teams
Improved company culture – the collaboration capabilities of Microsoft Teams enables staff to strengthen their relationships, engagement with material and overall satisfaction in their job. Happier staff equals increased productivity and performance. 

Business expansion – the foundations of Microsoft Teams are based on staff being able to remotely access their files and work from anywhere. This means that businesses no longer have to focus their recruitment efforts within a certain vicinity of the base of operations, making the pool of talent much wider and the possibility of expansion, potentially on a global scale, much easier.

Easier and streamlined data management – employees can access a wealth of company data and information, from colleagues and customers to products and services.

Improved efficiency – internal client-specific conversations, documents and assets are accessed in one easy-to-manage space, enabling tasks to be completed efficiently, minimising lead times.

Increased flexibility – the shift towards remote working enables staff to be flexible without losing their relationships with colleagues or feeling isolated. This increased flexibility can help promote general wellbeing and increase overall staff retention.

Problems are resolved more quickly – team members are able to communicate with one another about customer concerns in client-specific spaces, allowing these issues to be resolved more easily.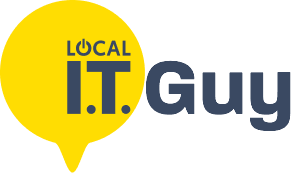 How Can Local IT Guy Help?
Are you interested in implementing Microsoft Teams into your business? I can help you to invest in the most appropriate Microsoft Teams plan depending on the needs and size of your business, helping you to achieve your overall goals.
As your Local IT Guy, I deliver a comprehensive service, ensuring all solutions meet the needs of your staff and business goals. For more information, please contact me, and I will be more than happy to help. Alternatively, you could give me a call on 01509 807299.