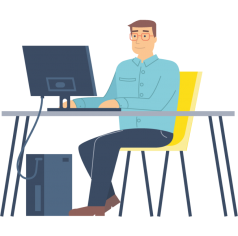 What Is Office 365?
Microsoft Office 365 is a cloud-based suite full of tools to enhance the productivity and collaboration of your staff, that can be accessed anytime and anywhere. More than your standard email, Word and Excel, Office 365 offers your staff access to all the applications you should ever need in one place, and on the go if need be! Facilitating mobile working, efficiency and flexibility, your staff are provided with the ultimate convenience and your business will reap the benefits as a result. 
With the functionality to integrate with collaborative tools such as Skype and Microsoft Teams, see your business grow from strength to strength and pave the way for a full digital transformation.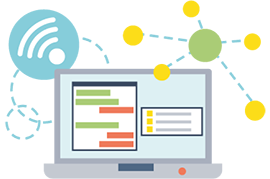 What You Can Expect From Office 365
Microsoft 365 Apps
A suite of world-leading applications, including PowerPoint, Word, Excel and OneNote, which enable your staff to increase productivity and stay connected.
Email And Calendar
Stay connected, organised and efficiently manage your schedule with email, calendar and contacts all in one easily accessible place. The email application can increase the storage of your inbox and enables archiving.
Communication Hub
Transitioning from Skype or Google Meet to Microsoft Teams allows your business to leverage a sophisticated call functionality that is far superior and more efficient. This acts as a centralised hub for communication with the call, chat and meeting functions expertly merged into one easily manageable application.
Social Networking And Business Intranet
Enhance the collaboration of your staff through the use of Microsoft's intelligent and mobile intranet, SharePoint. This platform enables staff to share files, data, news, and resources easily and can be customised to streamline the productivity of your team. The application, Yammer, can be integrated with your Office 365 suite and is a brilliant platform that supports the social networking aspect of your business, unearthing valuable connections and conversations around your brand.
Advanced Analytics
MyAnalytics enables you to spot gaps in your productivity levels and can help to streamline and tighten up any lead times that may occur on both a personal and organisation level. This helps to drive smarter working practices and enables more efficient decision-making.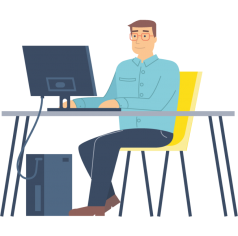 My Office 365 Services
Changing to Office 365 doesn't have to be arduous and time-consuming, as your Local IT Guy is here to help your business smoothly transition to this new way of working. Whether you require advice, training, support or the whole package, I am here to support your business and staff on the road to digital transformation. 
My Office 365 support package is offered as a monthly subscription, providing you with access to the suite of applications and also including licensing, installation and support. When integrating Office 365 into your business, I handle everything from initial advice to consultancy: determining which applications are best suited to the needs of your business, set up, migration, cloud backup of your files, ongoing technical support, and I can also provide training for your staff to use the software with best practice.
Consultancy
From your initial consultation through to the integration of the platform and training of your staff, I will project manage your Office 365 installation.
Licencing
With a number of plans to choose from, depending upon the needs of your business, the pricing and packages available can be confusing. I can help you to invest in the appropriate plan for your business that will help to achieve your overall goals.
Migration And Integration
As your Local IT Guy, I will take care of the set-up and migration of your files from your existing platform to Office 365, ensuring an efficient and hassle-free process with minimal disruption.
Training
Once everything has been installed and integrated, I can provide full and comprehensive training to ensure your staff know how to efficiently and effectively utilise the applications to the best of their ability and leverage everything Office 365 has to offer your business.
Ongoing Support
Once all of your files have been migrated and your team is fully settled in, I will provide ongoing support should you need any technical expertise.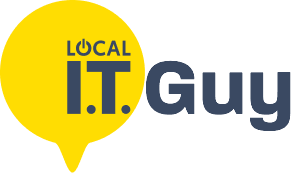 How Can Local IT Guy Help?
Are you in need of Office 365 business support? I deliver a comprehensive and thorough service, providing solutions that meet the needs of your staff and business goals. For more information please contact me, and I will be more than happy to help. Alternatively, you could give me a call on 01509 807299.